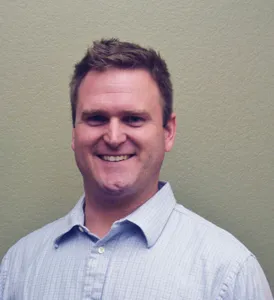 Dakota Family Chiropractic was founded on the principle foundation that the human body is self-healing and self-regulating. Dakota Family Chiropractic was founded in 2008. Dr. Michael J Gossett D.C., is the founder, owner and Doctor of Chiropractic within the business of Dakota Family Chiropractic
Dr. Michael Gossett was born and raised in Bismarck, graduated from Bismarck High School in 1998 and then attended University of Mary. He recieved his Bachelor of Science degree from University of Mary in 2002. Dr. Gossett then attended Northwestern Health Sciences University, graduating in 2006 and was practicing in Minneapolis. He decided to move to Bismarck in January of 2008 to start his dream of a Chiropractic center that serves all people of all ages in his hometown.
As a child Dr. Gossett, was active in school for sports and had asthma which made breathing difficult at times. This made it difficult to participate, in sports, interact and socialize with friends and/or enjoy everyday childhood without having my inhaler on me. Every winter it seemed like I had something that was bothering me and was in my mind normal. In order to participate in sports, Dr. Gossett, utilized an asthma inhaler of which he had to be reliant on at times, as the problem worsened.

As chiropractic was introduced into his life, mainly for sports things he would feel better but noticed that his breathing would change at times for the better. As he progressed through chiropractic school there was a dramatic difference in his breathing and medication use decreased dramatically. Dr. Gossett soon realized that his life's purpose was to help others heal Naturally (without medication or surgery) through the principled, scientific approach of subluxation and wellness based chiropractic.
Dr. Gossett and his Team have a focused commitment to providing the highest quality chiropractic care possible to the community. To maintain this commitment, Dr. Gossett uses the latest high-tech assessment equipment called the Insight Subluxation Station is a scanning technology that enables patients to better understand the benefits of regular chiropractic care in achieving overall wellness.